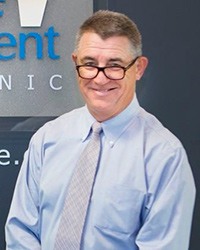 Dr Michael GILLESPIE (Emeritus)
F.R.A.C.S., F.A.Orth.A.
Michael Gillespie (Emeritus) attended Sydney University from 1973-1978, and graduated MB BS (Syd) in 1979.
After completing basic surgical training at Royal Prince Alfred Hospital and associated hospitals between 1979 and 1983, he was accepted by the Australian Orthopaedic Association (AOA) for advanced training between 1984 and 1988. He obtained his FRACS in orthopaedic surgery in 1989, and became a Fellow of the AOA in 1992.
Since February 1989 he has been in consultant orthopaedic practice in Canberra ACT. He has wide experience in both acute bone/musculoskeletal trauma, and elective lower limb arthroplasty and reconstructive techniques. He holds VMO appointments at Calvary Healthcare ACT (private and public divisions), Calvary John James Hospital and The Canberra Hospital (TCH). He was a clinical lecturer for the Canberra Clinical School Campus of the Faculty of Medicine, University of Sydney. He has been a clinical lecturer/mentor in surgery for the ANU Medical School since its inception.
He has at various times over the past twenty years been chairman of the Medical Staff Council and the division of Surgery at Calvary Healthcare, and has also served on the Council of the ACT Branch of the AMA. He is currently the deputy chairman of the department of orthopaedic surgery Calvary.
His principal clinical interests are primary and revision hip and knee arthroplasty. He formed Canberra Hip and Knee Replacement in conjunction with Dr Peter Morris to further consolidate their combined experience in this rapidly expanding area of orthopaedics, with the aim of offering patients modern innovative surgical solutions to the challenges posed by arthritis of hip and knee. He will continue to perform both arthroscopic surgery and ligament (ACL) reconstructive surgery in the knee, and similarly ankle arthroscopy/reconstruction where indicated.